Kategori: rally obedience
The theme «The competition dog». Instructor Helle Sejer Damkjær from Denmark. A brilliant two days course from which I took diligent notes. A heap to learn and to note both from instructors feedback to me and Lexie and from the feedback to the other participants. Before entering level 2 in Rally Obedience I have a lot of training to do regading off leash training and competition training. It was two days well spent, and I hope to get the chance to sign on another course by Helle in future. Lexie was really focused during the course. It was only by our third training session on the second day I could tell that she was a bit tired. Proud of my girl.
Annonser
---
Yes, that's right, the title in Rally Obedience level 1 is now approved by the Norwegian Kennel Klubb.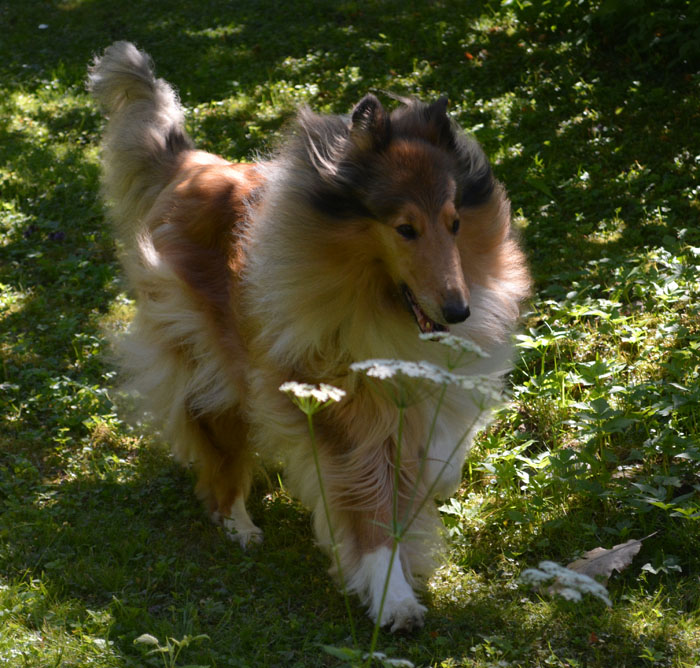 In the the middle of August, we are looking forward to attend a weekend course for the competition equipage in Haugesund with the well-known instructor Helle Sejer Damkjær from Denmark.
The learning curve can only go upwards.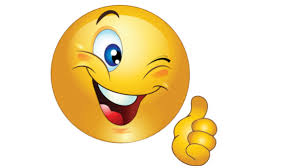 Annonser
---
I helgen var jeg og Lexie på vårt andre dobbeltstevne i rallylydighet. Vi overnattet på Kongeparken Camping bare 10 minutters kjøring unna. Perfekt. Ble ikke mye søvn første natten, og vi ankom stevnet i veldig god tid og rigget oss til. Dommer for lørdag klasse 1 var Crystal Kay. Jeg vekslet mellom å sitte og prøve å slappe av og å vandre litt rundt med Lexie for å lodde om hun var klar og tok øyenkontakt. Det var hun, og vi gjorde litt øvelser med godbitsbelønninger.
Dommeren satte opp en grei bane, briefingen overstått, og så var det bare å vente på tur. Begynner å kitle litt i magen da ja, men sånn skal det vel være. Trenger litt adrenalinkick i min alder . Vi endte opp med 1. premie, 188 poeng, og plassering 8 av 25 hunder. Kjempefornøyd med det. Det var målet å prøve å få en tredje førstepremie slik at vi kunne søke om mellomtittelen RL1. Lexie hadde noen trege sitter innimellom. Det er en utfordring at hun må gjennom hele banen før godbiter kommer frem. Målet er å prøve å få samme iver under økter på stevner som hjemme i hagen, selv om hun må vente litt på belønning. Men enkelt er det ikke.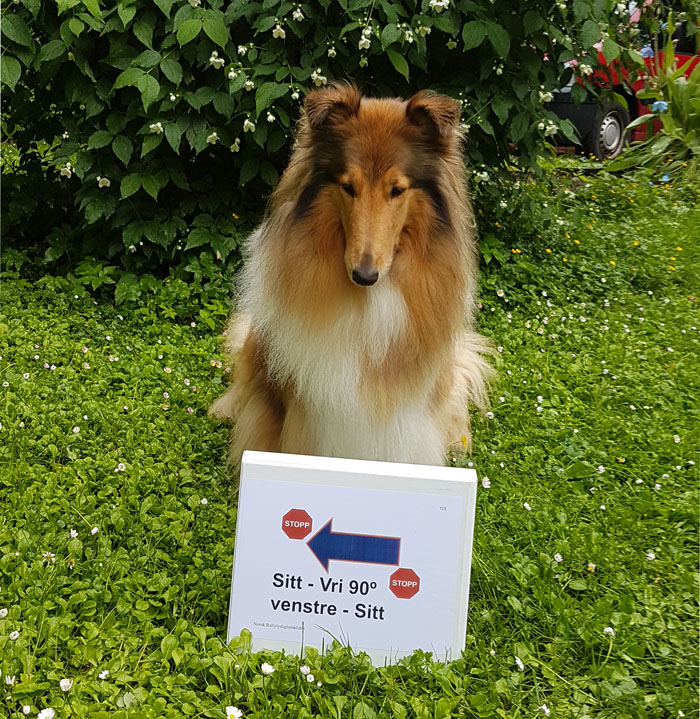 Var det dette skiltet du disket på muttern?
Søndagen var Ghita Fossum
Med briefingen unnnagjort så tenkte jeg at denne banen passet oss, få gjentagelser av sitt. Jippy. Da måtte jeg selvsagt klusse det til på et av skiltene med et ekstra skritt slik at vi disket. Men uansett, av de 4 banene vi har gått på stevner hittil, så følte jeg til tross for disken, best godfølelse etterpå. Vi hadde bedre flyt og bedre tid så det tar vi med oss videre.
Alt i alt en kjempekjekk helg. Og jeg fikk en ide til å forandre tiden/oppvarmingen før banen, og belønningen etter banen. Det skal vi nå prøve ut og se om funker bedre for Lexie også.
Natt til mandag sto jeg opp i to-tiden og printet ut noen klasse 2 baner. Klarte ikke vente. Gal, neida. Nå skal vi bruke resten av sommeren på å trene på disse øvelsene og på å gå baner fvf. Så kanskje, bare kanskje er vi klar for klasse 2 til neste dobbeltstevne på Bogafjell i begynnelsen av september.
Rally obedience weekend at Bogafjell, Sandnes.
We spent the past weekend competing in rally obedience at Bogafjell school arena just outside the 4th biggest city in Norway, namely Stavanger, which showed in the number of dogs attending.
Day 1 was judged by Crystal Kay. Lexie and I made it through the run, but how did we do? My brain is working overtime during the run, so much to remember and watch out for, so afterwards it is kinda blurred. Did I remember to do the walk around Lexie at the «Sit – Walk Around» sign? If not – disqualification. Or was there even a Walk Around at that sign? Oh well, there was always tomorrow. So we enjoyed the rest of the day watching some great dogs in the ring while waiting for the results.
The excitement when the judge delivers the results – oh my. Much to my surprise and joy we made it pass the disqualifications handed out. We ended up with our third red ribbon at our third competition.
188 points and placed 8th out of 25 dogs. Holy Macaroni, I am so proud of Lexie, and what she is able to achieve in spite of her clumsy owner. Now we can send our application to Norwegian Kennel Klub for the Level 1 Excellent Title: RL1. HURRAY.
Day 2 was jugded by Ghita Fossum. I just loved the run she had set up – so much heelwork and turns etc and so few repetitions of «sit» (which Lexie inbetween finds a bit boring. To make it short I, as the handler, made one step where I shouldn't have, resulting in disqualification, but other than that only two points deducted at one other sign. 4 smileys from the judge!! at 4 places. And what more, we finished at a very good time 2,25, and I felt so good about the feeling of flow through the run making it all worthwhile.
Enjoyable weekend. When watching the Level 2 class, I can see that we have a challenging task ahead. The red ribbons will not come as easily. But hey, we can take a challenge, right Lexie?
Annonser
---